Pamela J. Scholefield, P.E. Esq.
Background
Straight out of engineering school in 1984, Pam started her career as an engineer for General Electric. During that time she fulfilled numerous positions such as manufacturing engineer, automation engineer and electrical power distribution product sales engineer. During this time Pam sat for and received her Professional Engineering License, which she maintains on an active status.

Eventually she was promoted to Area Manager for the Electrical Distribution and Control division working with contractors, industrials and distributors. All typically involved large commercial and public works projects.
While attending law school at the University of San Diego she continued working full time for local electrical distributors as a GE equipment specialist. Her expertise and in-depth knowledge of power distribution served her well, and she has earned a well deserved reputation within the electrical industry. Also while in law school, Pam tutored at-risk students, wrote for the school newspaper and was executive editor of Law Review.
After receiving her J. D. with honors, in 1998, she resisted the urge to pursue the large law firm associate ladder, knowing that she would be able to make more of an immediate impact working closely within the construction industry, applying her electrical industry experience along with the law. She seeks out opportunities where she is able to capitalize on her already extensive construction background.
Pam is also recognized for her understanding of construction contracts. She is a regular lecturer on AIA contracts, teaches contracts classes through the electrical apprentice program and is a regular contributor to various business and trade publications.
Juris Doctor-Cum Laude

San Diego Law Review- Executive Editor
Academic Support Instructor in Contracts for at-risk law students
ABA Law Practice Management section

Construction Law Section

General Civil Litigation Section

(15 yrs. Registered in Colorado)
Trade Associations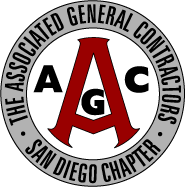 Associated General Contractors - San Diego Chapter. Executive Board (ExOfficio)Member 2010.
PAC Committee
Government Relations Committee
Affiliate Council
Speciality Contractors Council
Build & Servce committee - Chair

Womens Construction Coalition - San Diego Chapter. Board member - Treasurer


National Electrical Contractors Association - San Diego Chapter
Associate member since 2003
Frequent Speaker.
IBEW apprenticeship program - course instructor contracts and construction law


American Concrete Institute - San Diego Chapter
Member
Articles for monthly newsletter.
Contact information:
E-mail pam@construction-laws.com
Telephone: 619-544-0086 ext. 102
Fax: 619-544-0045